Return & Exchange
At Incolorwig.com, we take every single customer seriously and are committed to resolving their issues to their satisfaction. All of our items undergo strict quality control checks before being sent out to our customers.
If you have an issue or are not satisfied with your purchase, please Contact Us directly, and we will offer you solutions according to your case.
Return & Exchange
1. Online purchases (gifts excluded) made through incolorwig.com are valid for exchange and return within 15 days from the date you've received all your item(s).
2. Items must be unused, undamaged, come with all original tags and their original packaging. If not, the customer is responsible for all incurred fees and no refund will be issued.
3. Free returns and exchanges have been implemented in The United States. If you want the prepaid shipping label please contact us first. We'll be mailing you a prepaid shipping label once we confirm your return request. For other countries, we currently do not cover return shipping costs. Please send the items back to us with the registered mail shipping that has a valid tracking number. DO NOT send using fast shipping or a courier service such as DHL, FedEx, or UPS for none U.S. orders, there will lead to high customs tariffs and the charge will be up to the customer to pay. (We are working hard on offering a more friendly return policy for international customers)
Return Process

Step 1
Log into your account and click "Return / Exchange" under the order

Step 2
Get the return address, prepare & send the return

Step 3
Submit your return request with correct return tracking info

Step 4
Our support team will follow up with your return request
How Do I Return An Item?
Step 2. Click "Return / Exchange" under the order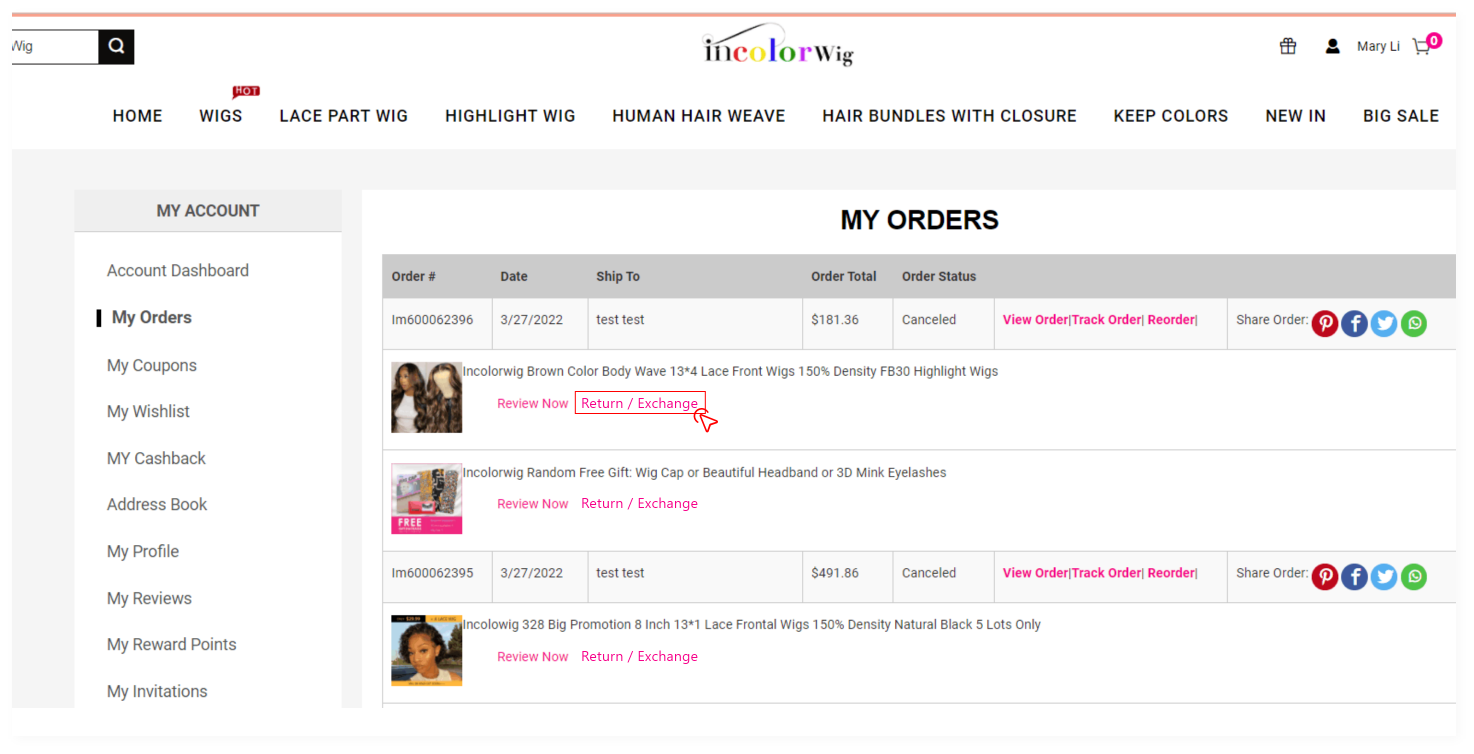 Step 3. Choose the request type.
If your order is shipped, there are 3 types of request: Exchange, Refund, Return & Refund.
If your order isn't shipped, there is only the Refund.
If you want to return the item, please choose Return & Refund Request and get the return address.
Note: please do not submit the request at this step, because the Return & Refund request needs to fill in the return package tracking number and logistic company. Otherwise, wrong return tracking info will affect the processing of your return.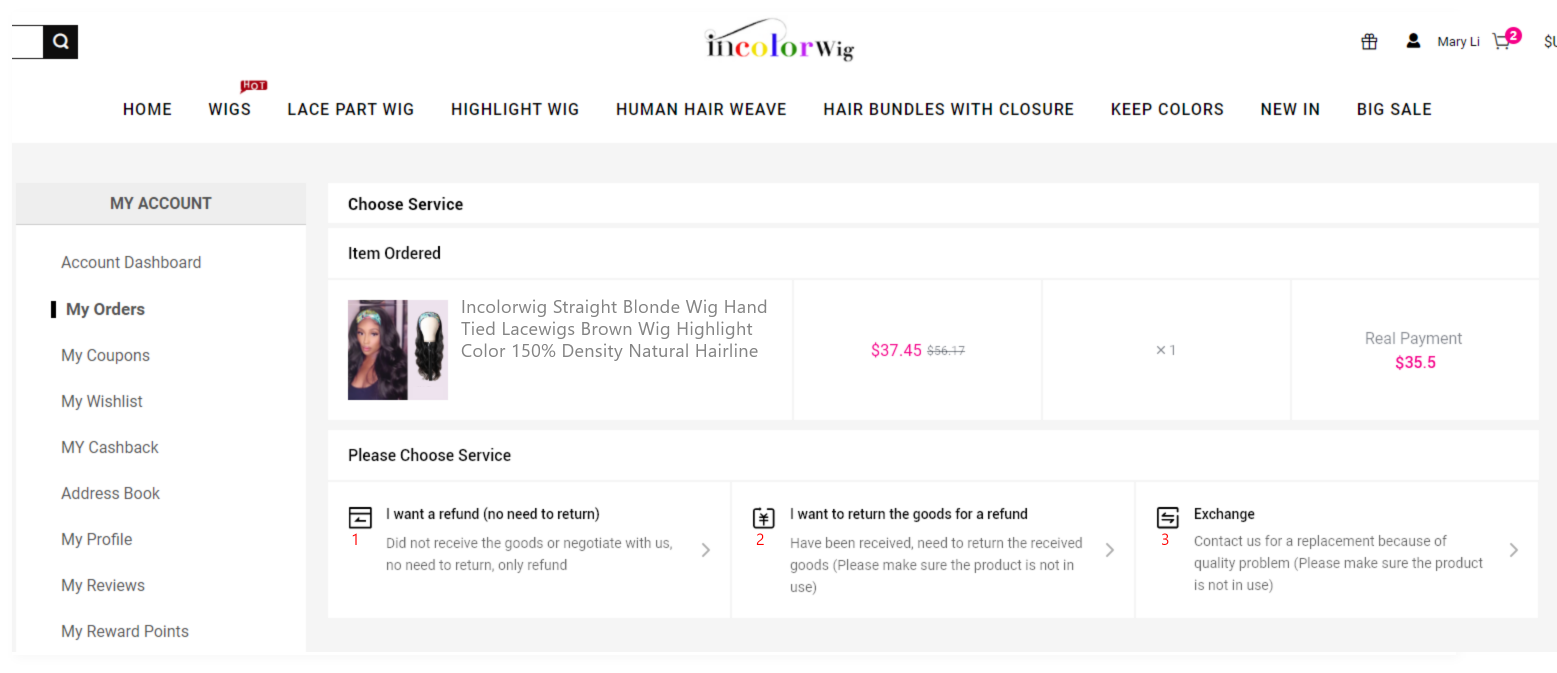 Step 4. Prepare your package and pack your merchandise and all its contents (including box and gifts) securely and send your package to the return address. Make sure you get a receipt and tracking number for tracking your parcel online.
Step 5. Go back to your account and submit the Return & Refund Request. Our customer service will contact you within 1 working day after receiving the request and follow up with your returns.
How Do I Issue A Refund Or Exchange?
1. Same step as above: Log into your account > click "my orders" > click " Return / Exchange" under the order
2. Choose the request type. Exchange Or Refund.
Note: Exchange process is the same as the return process, please send the return first and then go back to submit the exchange request.
Our customer service will contact you within 1 working day after receiving the exchange or refund request and help you to solve the issue.
If you are still confused about the return/exchange/refund steps, please contact customer service to deal with your returns directly. We will reach out to you as soon as possible.
E-mail: service@incolorwig.com